I grew up in Cheyenne, Wyoming, but have lived around the world while gaining an exceptional training and experience in psychiatry. I have now practiced psychiatry for over a decade. Psychiatry has been my passion since childhood, always with the goal of understanding the whole person and helping to achieve the greatest possible health.  To achieve that goal, I attended Creighton University School of Medicine, then specialized in psychiatry at Albert Einstein College of Medicine, Montefiore Medical Center. My next step was further specialized training with a focus on Post-Traumatic Stress Disorder and Dissociative Disorders in adults who were severely abused as children. Most recently, I worked in New Zealand and gained a cross-cultural perspective on mental illness and health. I have now moved back to the Rockies – the place that has always felt like home.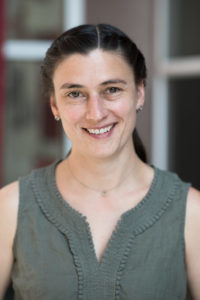 My diverse experiences have reinforced the importance of empowering each person to return to a state of wellness and functioning. This means joining as partners, rather than me as the physician doing something "to" my patients. To that end, I assess not only the problem that brings you to my office, but also less obvious contributors including medical, social and environmental factors that may be worsening your distress.
Outside of work, I maintain my own wellness through spending time being active in the outdoors, especially our beautiful mountains, and spending time with friends and family. One of the greatest joys of moving back to the area I grew up has been re-connecting with childhood friends.